In June, our winery in Bagnoli della Rosandra, the company's headquarters in the heart of the Val Rosandra-Dolina Glinščice naturalistic heritage, was the scene of important celebrations around the protagonists, the Elena and Euro Parovel siblings and their families. Five generations of one of the most industrious and well-known families in the agri-food sector of Friuli Venezia Giulia.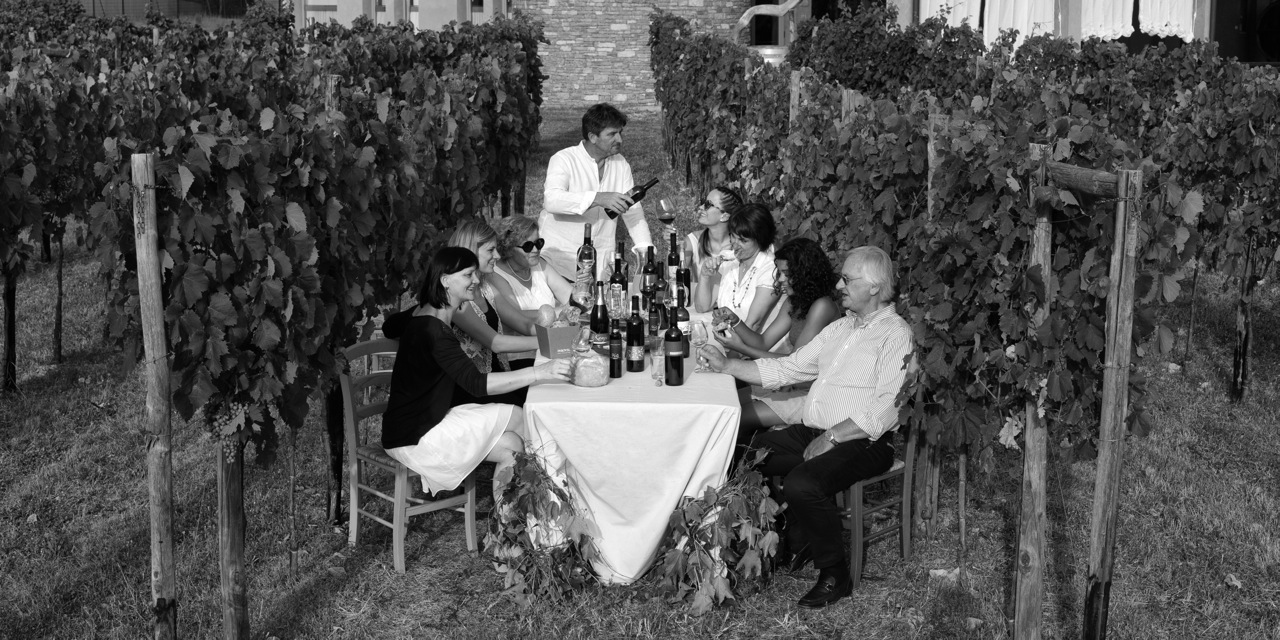 An old family of winemakers and olive growers with Slovenian roots, the Parovels have always stood out for their creative and innovative spirit that is revealed both on the land and in the bottle, in wine and extra virgin olive oil, excellent products exported and rewarded all over the world, particularly in the USA, China, Taiwan and Japan.
In 1898 Pietro Parovel began his activity together with his wife Ana and their six children starting from the small village of Caresana Mačkolje, part of the municipality of San Dorligo della Valle, in the province of Trieste; in Caresana, still the beating heart of the family, their hospitality activity in the typical "osmiza" began and continued in the '70s and is now hosted thrice a year in the beautiful winery of Bagnoli della Rosandra, inaugurated in 2004.
Today the company has 13 hectares of olive groves and 15 of vineyards on the border with Slovenia, entering the Istrian peninsula. Over the years, the steepest and best exposed slopes have been arranged in terraces formed with dry-stone walls where vine and olive trees have been cultivated for centuries thanks to the benefit of a temperate Mediterranean climate. The soils are of arenaceous-marly type, different from those of the karst plateau, where limestone and red earth reign, ideal both for viticulture and for olive growing. In the soils of this extreme eastern part of Italy, the Bianchera-Belica olive variety prospers, which Parovel produces with mastery alongside other cultivars and with which they have contributed to the definition of the quality regulation of the DOP TERGESTE oil since the very beginning