Sheep cheese mousse, hazelnuts, emulsion of persimmon and extra virgin olive oil Ul'ka, alfalfa sprouts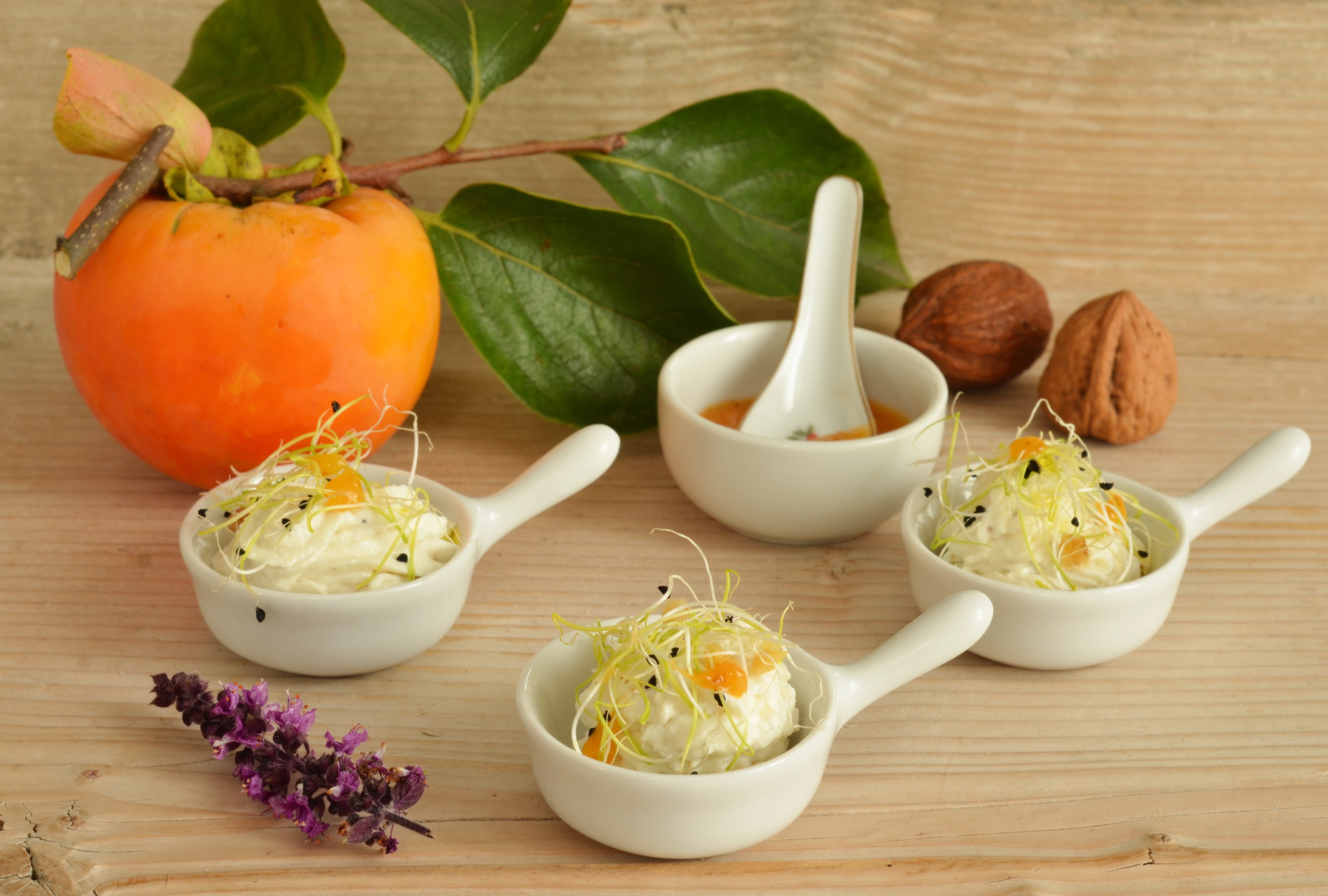 Yield: 8 servings
200 g ricotta from the Karst
3 nuts
half persimmon
extra virgin olive oil Ul'ka Parovel
leek sprouts
salt
black pepper
Work the ricotta with two tablespoons of olive oil until it becomes frothy. Add the chopped walnuts and season with salt and pepper. Put in the blender the peeled persimmons with 30 ml of oil. Put the ricotta mousse in a sac à poche equipped with a star nozzle . Fill small plates or bowls with the mousse. Season with the emulsion of extra virgin olive and khaki. Complete with leek sprouts .
Author of the recipe: ALESSANDRA COLACI
She's a little entrepreneur from Trieste of Friulian and Apulian origins. «From a couple of years I've been living in the family house in the Friulian countryside. I'm married to a lovely Frenchman. Since I was a child listening to the tales of the travels my great-aunt made to Japan at the beginning of the twentieth century, I let myself being enchanted from those lands' languages and cultures and from the Asian world in general. Come and read my recipes on www.unacasaincampagna.com»
The extra virgin olive oil chosen for this recipe was selected upon the ingredients to enhance the food taste at its best, read here its profile here.
The wine that we suggest you pair the recipe with is Kamje.