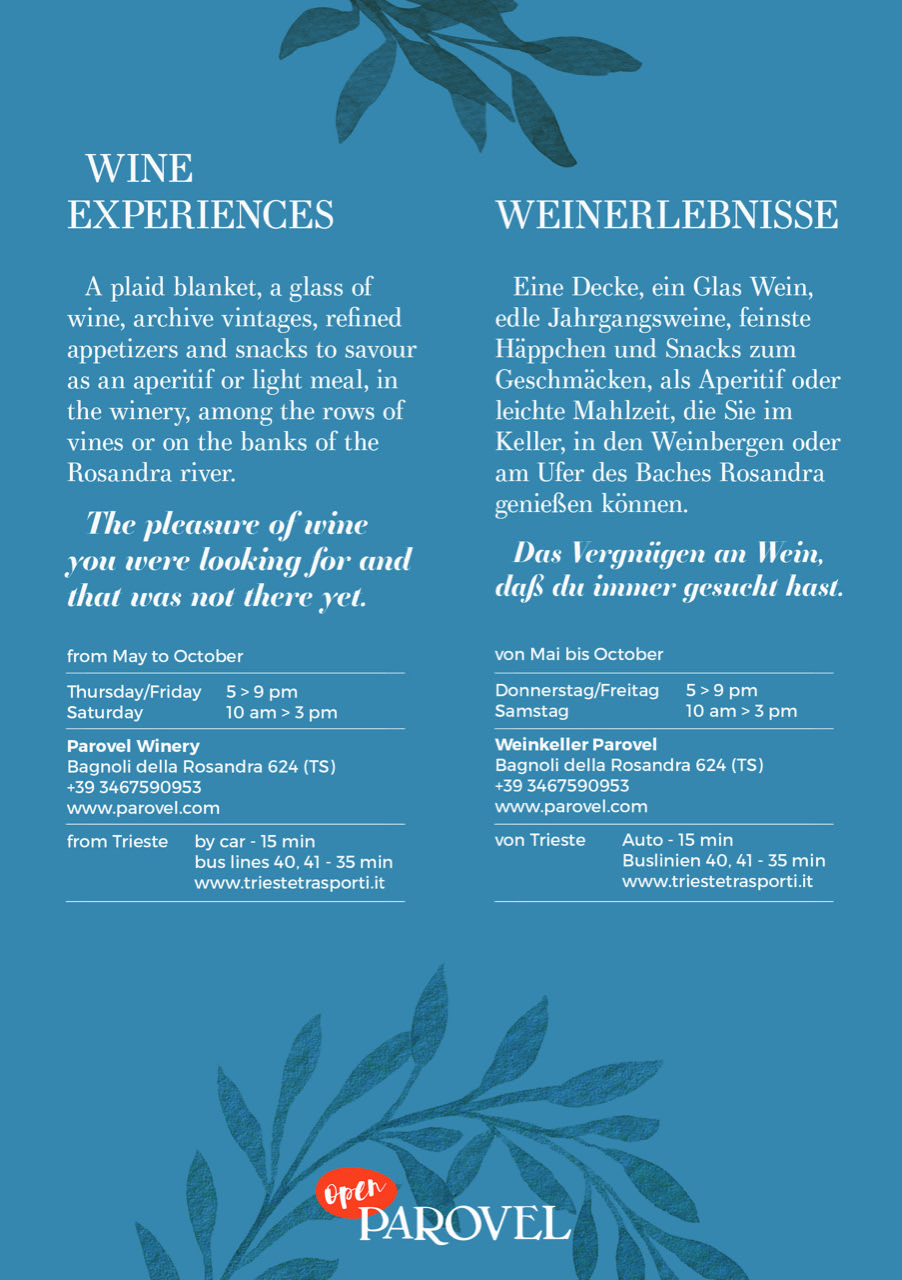 A plaid blanket, a glass of wine, Parovel cellar's wine vintages, refined appetizers to match and savour in the cellar, among the rows of vines or on the banks of the Rosandra river.. you choose!
The pleasure of wine you were looking for and that was not there yet.
Open Parovel is waiting for you every week
Thursday, Friday and Saturday for an unusual wine tasting.
This new winery opening gives you the possibility to taste all Barde wines and extra virgin olive oils by Parovel with refined appetizers to match and savour produced in the region Friuli Venezia Giulia.
Thursday and Friday > 17:00 - 21:00
Saturday > 10:00 - 15:00
info: +39 3467590953
Bus 40 and 41.