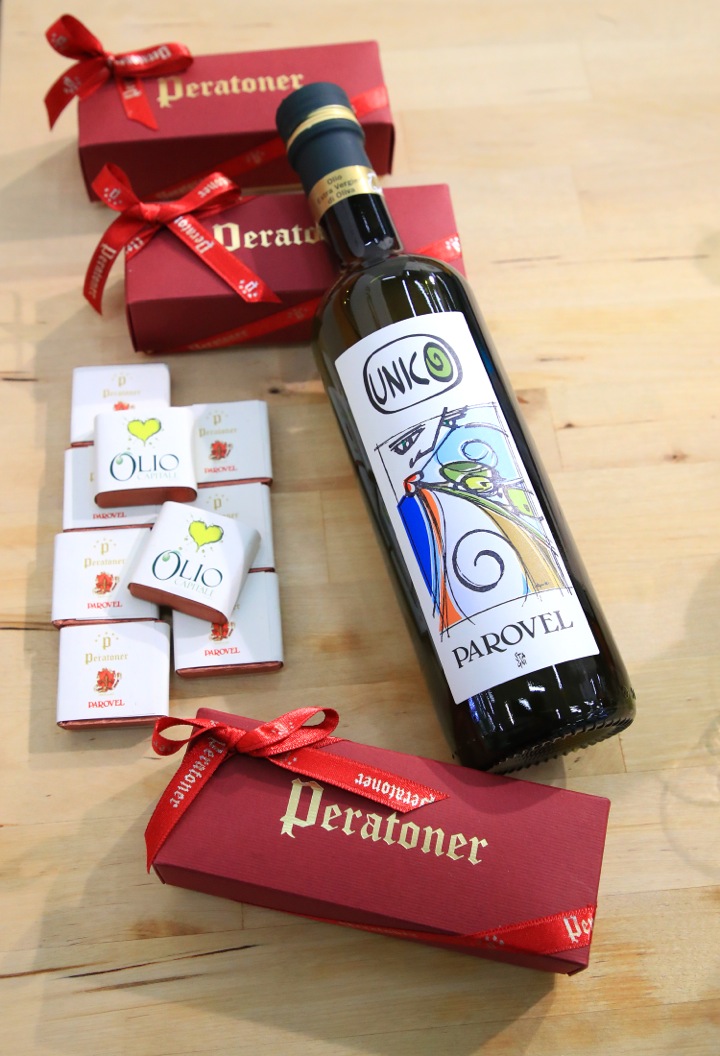 This year, at Olio Capitale, Trieste's Extra-virgin Olive Oil Salon, we brought a breath of fresh air.
This year in addition to our extra virgin olive oils Ul'ka, RoZò, Pétka and Mackè we presented a preview of OLIO UNICO, an extra virgin olive oil for those who want to give or treat themselves to a souvenir of the good taste of Trieste.
A veritable gust of creativity born out of the pen of Maurizio Stagni, an artist from Trieste, who loves to draw the sea and the bora, and an exclusive Parovel Tergeste PDO olive oil. The oil is UNIQUE, the labels stamped one by one are unrepeatable.
But it is not the only novelty that we have presented: a further project combines the fragrance of extra virgin olive oil with the fine cocoa blended by PERATONER. A brand new chocolate, vegan, from 3 cocoa blends from Brazil, Venezuela, Peru with the Unico Parovel extra virgin olive oil ganache!
The Parovel world is enriched with new collaborations that smell of bora, earth, colored brushes and sweetness!