Blog / 25 February 2015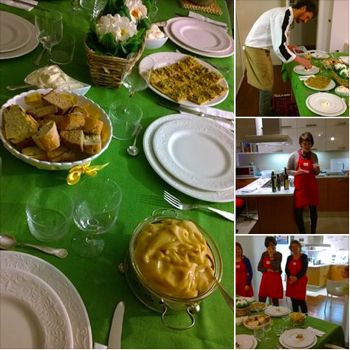 The vegan cuisine can be really interesting if you combine it with the search of forgotten ingredients, as in the case of the chef Max Noacco from the restaurant Al Tiglio in Moruzzo (UD). The event was held last night and Karmen Stepan Parovel intervened at the dinner to explain how our extra virgin olive oil Ul'ka, RoZò and Mackè that can further enrich the delicious recipes based on fermented legumes and flowers created by the chef.
The event was organized by L'Atelier dei buongustai by Federica Caccamo whom we thank also for the pictures that we have borrowed from its Facebook page where the evening was documented.
Read More >