Blog / 25 April 2015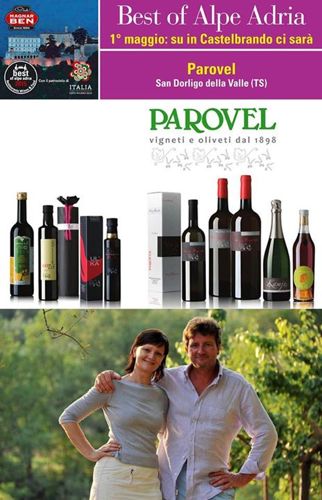 Parovel will be at Best of Alpe Adria 2015, the 3rd food and wine meeting of the Alpe Adria in Castelbrando, Friday 1st of May, from 10.30 a.m. to 7.30 p.m.
Since 2012 Club Magnar Ben, in the Magnar Ben Guide assigns the Best of Alpe Adria Awards to the best restaurants and wines. Best of Alpe Adria is an international award created to enhance the best cuisine and the best wines, the protagonists of Alpe Adria macro-region, a territory that includes the north/ northeast of Italy , Austria with the regions of Carinthia and Styria, Slovenia and the western area of ​​Istria in Croatia. The two committees of journalists - tasters, are chaired by Maurizio Potocnik, founder of the Award "Best of Alpe Adria ".
Read More >