Blog / 27 February 2015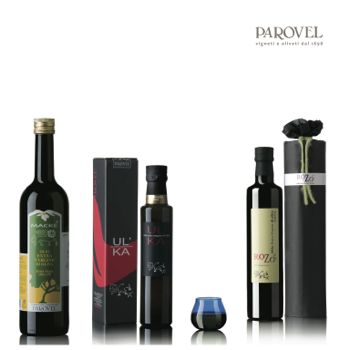 PAROVELDOM: THE OLIVE TREE EVOLUTION!
At Olio Capitale 2015 our extra virgin olive oils Ul'ka, RoZò and Mackè will be accompanied by an unprecedented series of everyday, useful and nice objects created for your kitchen by the artistic brand MARAL by Mara Pavatich and Lara J. Marconi: runners, place mats, spoon holder pockets, all made with natural fibers and colors where the olive tree reigns, both in design and color.
FINGER FOOD TASTING
Saturday, March 7, hours 15:00 to 19:00
Visual delights that accompany the delights for the palate with refined finger food made ​​with our extra virgin olive oil by the restaurant Al Bagatto by Roberto Marussi, a long-time successful collaboration.
OLIO CAPITALE 2015
9th Salon of Typical Quality Extra Virgin Olive Oils
TRIESTE Stazione Marittima
7-10 March 2015
Parovel Stand: Hall Nordio N20
FAIR HOURS :
Sat 7 Sun 8 Mon 9 Hours: 10:00 to 19:00
March 10 Hours: 10:00 to 14:00
For info :
+ 39346-7590953
This email address is being protected from spambots. You need JavaScript enabled to view it.
Read More >