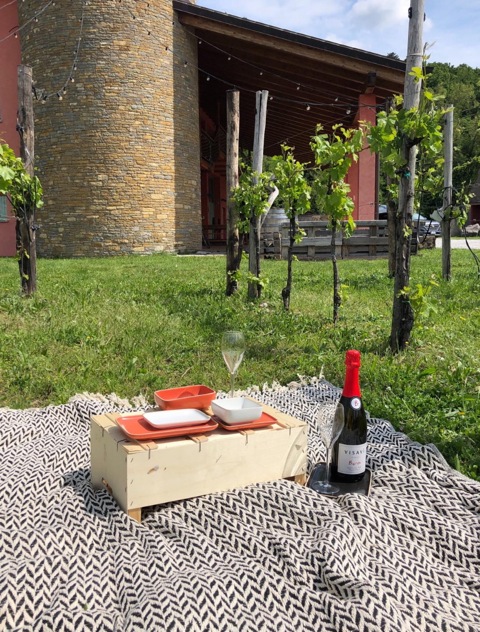 A plaid blanket, a glass of wine, archive vintages, refined appetizers and snacks to savour as an aperitif or light meal, in the winery, among the rows of vines or on the banks of the Rosandra river.
The pleasure of wine you were looking for and that was not there yet.
Open Parovel is waiting for you every weekend
Our shop corner will also be open for your purchases
from May to October
Thursday and Friday > 5 - 9 pm
Saturday > 10 am - 3 pm
info: +39 3467590953
from Trieste: by car (15 min) / bus lines 40, 41 (35 min) www.triestetrasporti.it
Eine Decke, ein Glas Wein, edle Jahrgangsweine, feinste Häppchen und Snacks zum Geschmäcken, als Aperitif oder leichte Mahlzeit, die Sie im Keller, in den Weinbergen oder am Ufer des Baches Rosandra genießen können.
Das Vergnügen an Wein, daß du immer gesucht hast.
Open Parovel erwartet Sie jedes Wochenende
Unsere shop corner ist auch für Ihre Einkäufe geöffnet
von Mai bis October
Donnerstag und Freitag > 17:00 - 21:00
Samstag > 10:00 - 15:00
info: +39 3467590953
von Trieste: Auto (15 min) / Buslinien 40, 41 (35 min) www.triestetrasporti.it